Musician, Chemist, Professor, Consultant, Entrepreneur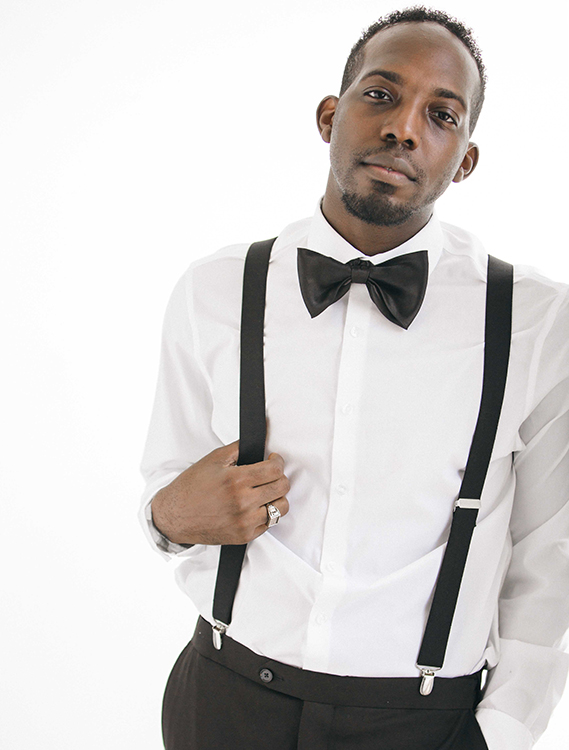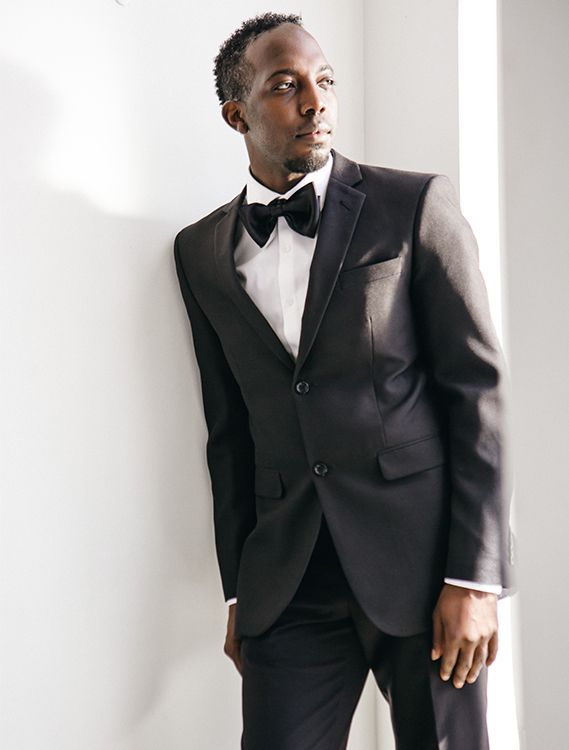 WHAT/WHO INSPIRED YOU TO START SINGING?
Watching how my older brother and grandmother sing to emotionally connect with an audience during our church worship service inspired me to sing at an early age. I too wanted this ability to be able to encourage and inspire people through the gift of music.
WHAT IS YOUR FAVORITE STYLE OF MUSIC AND WHY?
R&B/Soul and Gospel are my favorite style of music because both of these genres purpose is to make a connection to the human soul either emotionally or spiritually. I love music that not only have a good hook to it, but a great message as well.
WHAT SCHOOLS HAVE YOU ATTENDED?
For undergrad I went to Savannah State University (SSU) and for graduate school I went to Massachusetts Institute of Technology (MIT).
WHAT DO YOU CURRENTLY DO FOR A LIVING?
Ph.D. level R&D Electrochemist at a company who make devices that monitor water quality
WHAT PERFORMER DO YOU MOST ADMIRE AND WHY?
I honestly most admire my grandmother. She is 84 years old and can still sing for the Lord. She can't sing every Sunday. However, if she is led by the spirit to sing that Sunday, she will start singing like she never took a break. I also really admire John Legend because he has a similar background as me. I too went to school to get an education before trying to get into the music industry. I don't want getting an education to mean that I can't do music anymore professionally.
WHAT OBSTACLES, IF ANY, HAVE YOU OVERCOME TO PURSUE YOUR LOVE OF SINGING?
Growing up I had a speech impediment where people could not understand me. My brother was around me long enough to know how I pronounced words. When we go out he would be my interpreter so that people would know what I was saying. I went through speech classes throughout all of elementary school where I finally was able to pronounce words correctly. This disability impacted my singing because people could not understand me. To this day when I find myself mispronouncing words, I go back to my basic training during elementary school to properly pronounce the words I am saying. I still remember my speech teacher's name, Mr. Tyler. Even though I have no idea where he is, he made a huge impact on my life.
WHAT IS YOUR BIGGEST ACCOMPLISHMENT?
Obtaining my Ph.D. from MIT, singing on the Apollo stage for the Amateur Night at the Apollo and Carnegie Hall for a Mass Choir Patriotic Tribute Production.
MOST EMBARRASSING MOMENT / SOMETHING SURPRISING ABOUT YOU ?
1) I have a phobia with ketchup. 2) While I was in high school, my doctor discovered that I had holes in my bone which stopped me from continuing to play sports at high level.
IS THERE ANYTHING ELSE YOU WANT US TO KNOW?
I love giving back where I started my own scholarship last year to support Savannah State University's students to get an education plus I am the board chair of a non-profit I helped co-found called i-Trek. With i-Trek, I volunteer to help mentor, organize, and solicit funds for the student program geared towards serving students who come from community colleges and/or small universities that lack funds for research by giving these students research experience.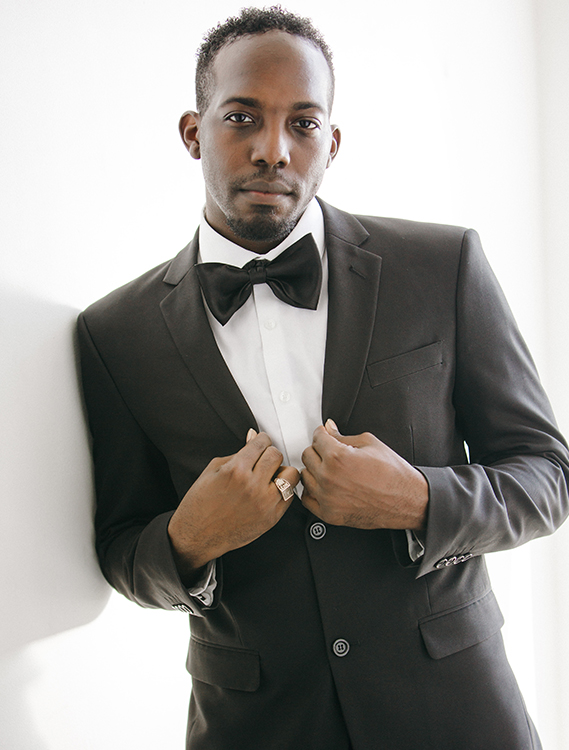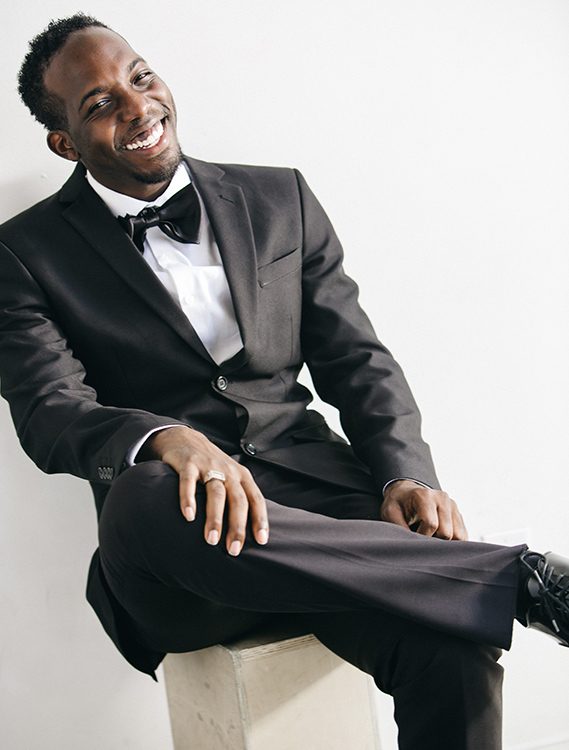 "The Los Angeles-based R&B singer-songwriter, Kelvin Frazier, Ph.D., announces the release of his new single, "Marked and Scarred" The deep-cutting song showcases Kelvin's vocal prowess and songwriting skills."
HTL Consulting Group
"Kelvin Frazier, Ph.D is quickly proving that with his addictive, unique, and emotionally authentic style; music, as an artistic medium, can transcend the label of "commodity" and "one-dimensional", becoming something much more intimate and immersive".
Screaming March Productions
"This song is dedicated to anyone who endure events that left them emotionally "Marked and Scarred". This song specifically speaks to love loss. It is available to download on iTunes, AppleMusic, Amazon, and Cd BaBy. It can also be streamed on Spotify, Youtube and SoundCloud".
Vents Magazine
"Kelvin Frazier, Ph.D. is a musician, chemist, professor, consultant and entrepreneur. With neo-soul, R&B and 90/80s hip-hop sub-genres making a major come back in modern urban music, it is no surprise that an artist such as Kelvin Frazier, will find his place in the industry. Frazier's voice is undeniably lovely".
Jamsphere
"Kelvin Frazier has a Ph.D in Physical Chemistry from MIT, and is a talented singer. The R&B crooner presents his recent single, "Marked and Scarred", which focuses on the loss of a loved one".
Solo Vibes Music
"Kelvin Frazier is a terrific talent all the way from Savannah, Georgia. Marked And Scarred serves as Frazier's debut offering and OMG it's literally amazing. This succulent single is drenched with plenty of soulful R&B goodness and Frazier's entrancing vocal tones were buttery smooth. The mesmerising Marked And Scarred is a chilled out track which is extremely pleasant on the ear".
Music is My Radar
I actually loved everything about the song! The vocals are sexy and so good, I like this kind of voice, the music is really good, it has those effect that makes it special, it's like a home studio made music, which inspires me a lot! I want this song in my playlist, for the first time I'm ready to rate a song as 10!
how can I explain how much I love this kind of songs, so awesome not only awesome over awesome and catchy beginning. Pleasant beat could catch all peoples attesting in the first hearing. so lovely and engorging songs I have ever listened to. Cheers to the whole team for this song.
Loved the lyrics, the music, the theme, the beat, the song. I sang along. This is a hit! The lyrics hit home and the background singers mix perfectly with his voice. I loved the words, they were perfect. Very good rhythm, vocals sound great. Very good song.
Oh my, this introduction has an eerie, eclectic sound to it. However, the artist has tremendous vocals with a powerful performance that follows. It feels like a song that you would hear from the Empire TV show. The lyrics are moving and fierce to this distinguished instrumental. The effects used in the background make this instrumental outstanding and choral. Quality of this soundtrack is professional and superb. Feel like the length of this song can go forever for this amazing song. Overall, I think this is one dynamic, radiant soundtrack.
To start of with, I am in love with his voice. His vocals and the way he carries the notes are just wonderful. I like the background music as well, because it's something light which is a nice contrast to the bass in his voice.
The introduction is soft and hypnotizing, the perfect blend of soft instruments with a very magnetic sound to it. The bass and the beat are very subtle yet powerful, the rhythm is not too slow and really fits in well with the tone of the song and the speed of the vocalist. The vocalist really turns this into a great song, he has a very soft, melodic sounding voice that gives the song an RnB vibe. The lyrics are extremely meaningful and heartfelt and really showcases the singers and lyricist's talents. The chorus immediately hooks you and it's repetitive in a way that is easy to remember without being too repetitive. There is nothing I would change about this song as everything comes together nicely and has clearly been worked on a lot during production. This sounds like a strong, professional song that many people would be able to relate to.
It's really good, beautiful voice. I actually want to add it to my playlist

I sat through the whole thing and wanted to listen to it again lol. It should definitely be a bigger song, everything just went together perfectly, loved the instrumentals, chorus was my favorite.
Nice beat something a bit different. I like how raw his voice sounds. A lot of range in his voice, close to a female Adele. Overall I think its a good song, I love that at the end he truly tests his voice and hits the high note.
I really love this song. It's very relatable, and makes sense. I understand as a listener where the lyrics could or can be coming from. Also, I love the background music. This song should be out world wide honestly, it has meaning, its better than talking about women wrong and dissing others, it actually speaks about something that happens to everyone within their life.
I really like this song. The use of the strings and instrumentals in this tracks are smooth and creative, and help the artist to tell a story through vocals and lyrics. the lyrics give a look into the artist's emotions and the song sounds deeps and meaningful for the artists, and this is felt through his performance. I believe this song would have strong commercial success as it fits a lot of the criteria in the current music industry.
Interesting high pitched background vocal. Reminds me of Frank Ocean's high pitched voice in Calvin Harris' "Slide". Vocal is strong and bold, on par with Sam Smith.
Wow, very powerful and soulful. Its like a mixture of kirk franklin and john legend. I really enjoy listening to this song. I missed out on church yesterday so I was able to get my praise on through this song! I really enjoyed the voice and the production
This is a great song, I feel like the artist would make it out there, and he's a great singer, I feel like I would put this on my playlist and that's what I'm going to do. He has a great voice and he's talking about real issues that's going on I'm his life
harmony was everything. I loved the instrumental was great and smooth. vocals and lyrics was gentle and clear. production was mellow and warm. chorus was very romantic and rounded. I would listen to this again. the adjective was clear and very vibing. I enjoyed listing to this and happy to give the highest review.
Soothing essence to this smoothly developing song, includes an array of mellow sounding beats in an r&b style to the music genre of this modern pop ballad. Melodiously epic vocals guide the rest of the background sounds present in the composition. Epic qualities coming from the theme within the lyrics.
Interesting intro. Very theatrical and r&b. The violin plucks add a lot of character to the song. The snaps bring out the real pop feel of the song. Vocals are very clear and bold, the lyrics are very loud and emotionally strong as well. This song sounds like a great heartbreak song.
The song has a very catchy beat, and the chorus is great. The rhythm is very flowing. The chorus melody fits wonderful with the vocals. The artist has a rich tone that makes the song great. The vocals are strong and powerful, and the lyrics are meaningful. I really enjoyed the song overall.
the vocals of this song is so amazing, it sounds like he is singing from his heart. the instruments / background music he uses is amazing I always thought that orchestral music would go good with someone who sings R&b plus I feel like he would make it big in the world because he singing about real world issues, lets just say this is my new song as of right, and the fact that I knew it was going to be a good song when he started to sing in the beginning. the way he hits them high notes in the end got me like this is a great song.
This song starts right away with beautiful melodies and wonderful contrasting vocals. The lyrics are gorgeous; he uses very powerful vocabulary. "I'm marked and scarred" is so much more meaningful than "I'm hurt". The artist has a very raw, edgy voice and I couldn't get enough.
Nice solid beat that was notable from the beginning that mixed well with the harmonies throughout to support the melody. Obviously a high level production that shows how much work was put into the song. The instrumentation and vocal effects worked together perfectly to convey the emotion of the song and the singer. A trendy song that would not have a problem breaking into the mainstream and becoming a regular on the radio.
I love how the intro comes on it has a really soothing beat it then when he came in his voice is amazing he has a lot of soul in his voice as well as it being really different I would be able to remember his vice. the way this song is presented I really feel like its really telling a story the lyrics are on point I would highly recommend great voice and good job on the instruments!
I love the mystique and funky beat throughout the song. I love how this vibe is sustained throughout the entire track. The singer is extremely talented. He boasts his extensive vocal range. I would definitely listen to this song and buy it on iTunes. I found the chorus and the bridge to be extremely catchy. The lyrics match the instrumental very well.
overall i liked the song it sounded like it could be on the radio! the vocals were very good and the lyrics were well written. The instrumental was very upbeat to match it. I will give this song a 9 out if 10 and hope to see it on iTunes or somewhere that i could download it!
I love the song. The song has a soulful and romantic tone. Brings back classical R&B and soul music. The singer has a beautiful voice that brings the record to a high level. The lyrics to the song flows with the singer voice. I would definitely purchase this record on iTunes!